Omega De ville
Omega De Ville is listed in the elegant line of the brand offering. Thanks to its design, since it is clean, and free from superfluous elements, and to the first-class quality construction the model quickly became one of the favorites of brand lovers.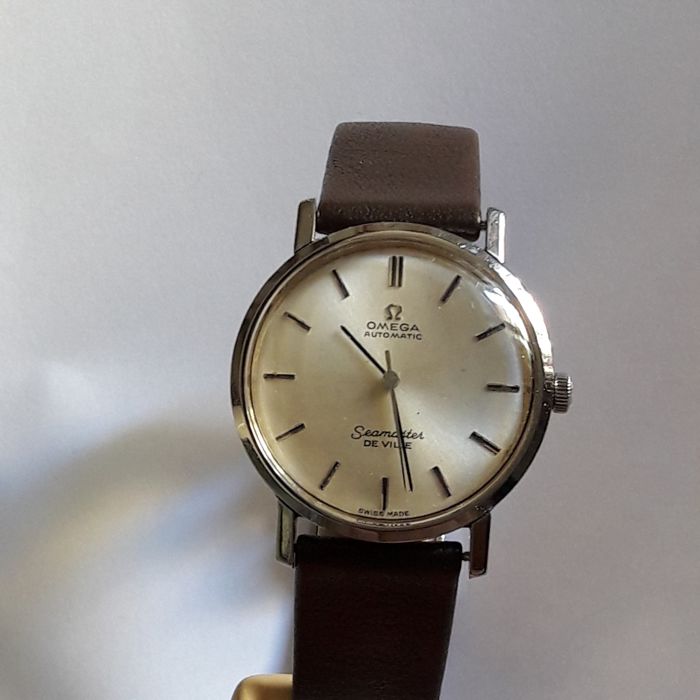 Omega Seamaster De Ville
The phrase "De Ville" can be connected to the Omega brand since 1960, when the company released a Seamaster collection. The first time, when "Seamaster De Ville" title appeared on a watch was in 1963. In view of the great success, the De Ville was separated from the Seamaster, since 1967 these are two separate model family.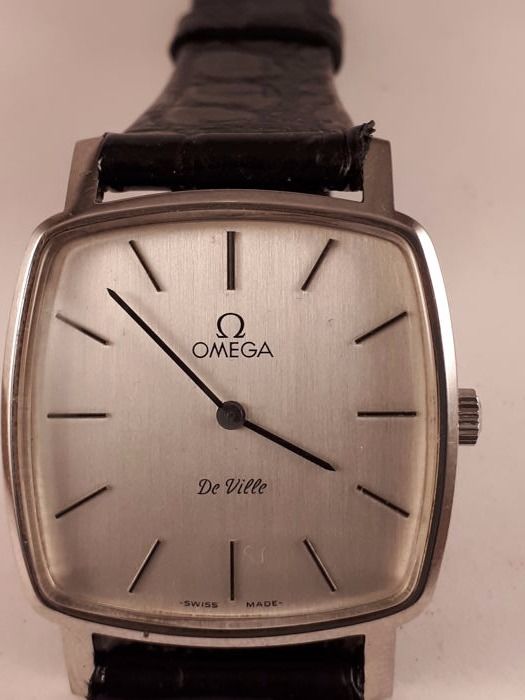 An early De Ville from the 60s
The reason for preparing this design was to create a new, elegant line, beside the mildly sporty Seamaster and Speedmaster. Beside the modern, clean design, the De Ville watches got the high-quality mechanism as a typical of the brand. Shortly, a chronometer certification was also listed in its characteristics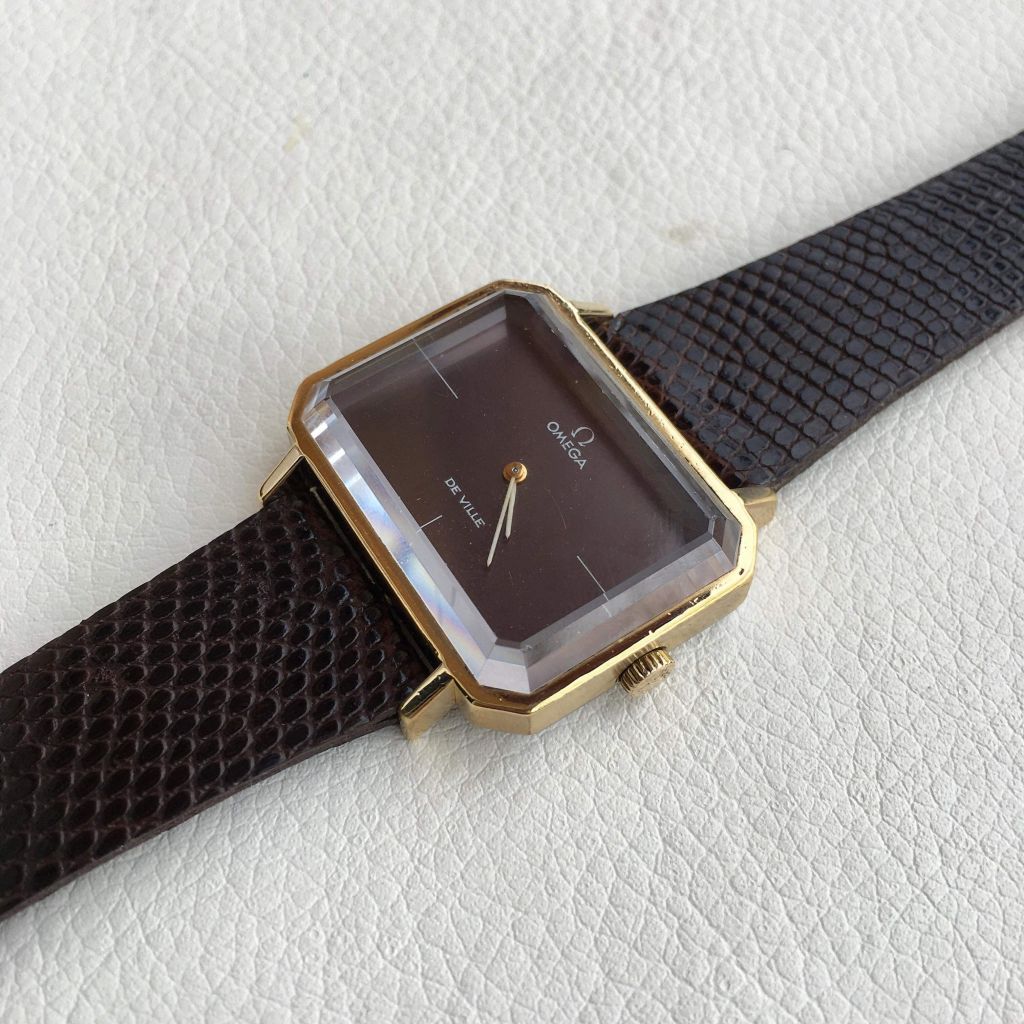 Rectangular De Ville
Shortly the De Ville became one of the most famous luxury watches of the age. The name does not cover only a model family, but also a new philosophy, since the type
is not created in the Omega head office, in Biel, but in Genf. The De Ville approached elegance from a different side from the previous conventions, de designers have created the models of the type, based on a new, modern approach. For example, the there are also rectangular clocks in the selection.
De Ville "ladymatic" women watch
The uninterrupted success of this type has never been over, and is currently in the brand offering.Although the design of the newer models has changed a little, they carry on the same spirit that their antique counterparts have created for today.
The beautiful "ladymatic" female watches also have to mentioned, Nicole Kidmanlikes to wear a De Ville on her wrist a lot.
Omega De Ville has now become a real classic. The clean, sophisticated models require an alternative against the sporty watches, a beautiful De Ville is a great companion, a real jewel for a watch-lover owner.